Week 1: Think Again, How To Understand Arguments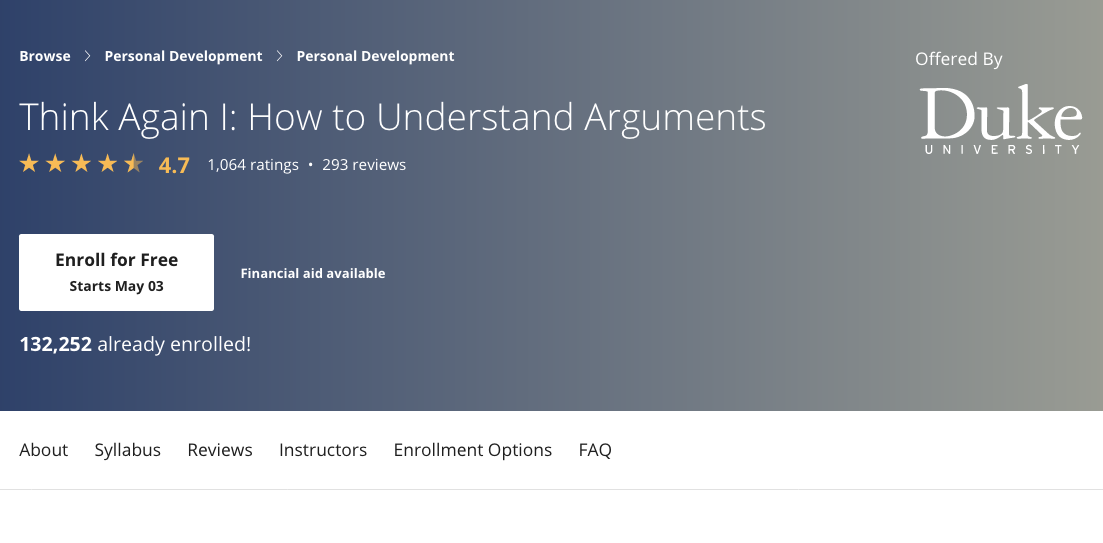 Arguments are
a way to gain an understanding of your reasons and beliefs.
A way to express reasoning
Set of reasons for a conclusion.
Not verbal fights, abuse, complaints, disagreements.
"Argument is an intellectual process, where you express your opinion/view and give reasons for it."
Purpose of arguments
To convince/persuade you (to buy something).
To give a reason/justification for your belief.
To explain something and to increase understanding.

Causal (cause)
Teleological (goal)
Formal
Material
Arguments are made out of language. Language is
Important
Social
Representational
Conventional
Language acts at three level
Linguistic - is just the utterance of a meaningful sentence.
Speech - occurs even if the intended effect does not occur.
Conversational - is the bringing about of an effect.
Linguistic Acts
Meaningful sentence using syntax and semantics of the language.
Speech Acts
Can be a promise or a threat.
The thereby test
If I say, "I <something>" then I thereby <something>.

Conversational Act
Is bringing about the intended effect, which is the standard effect of the speech act speaker is performing.
The effect has to occur for it be conversational act.
Conversational Maxims
Quantity - say the right amount, not too much, not too little
Quality - don't say what you don't believe or don't have reason to believe
Relevant
Manner - be orderly, be brief, avoid obscurity, avoid ambiguity.
---