Week 3: Think Again, How To Understand Arguments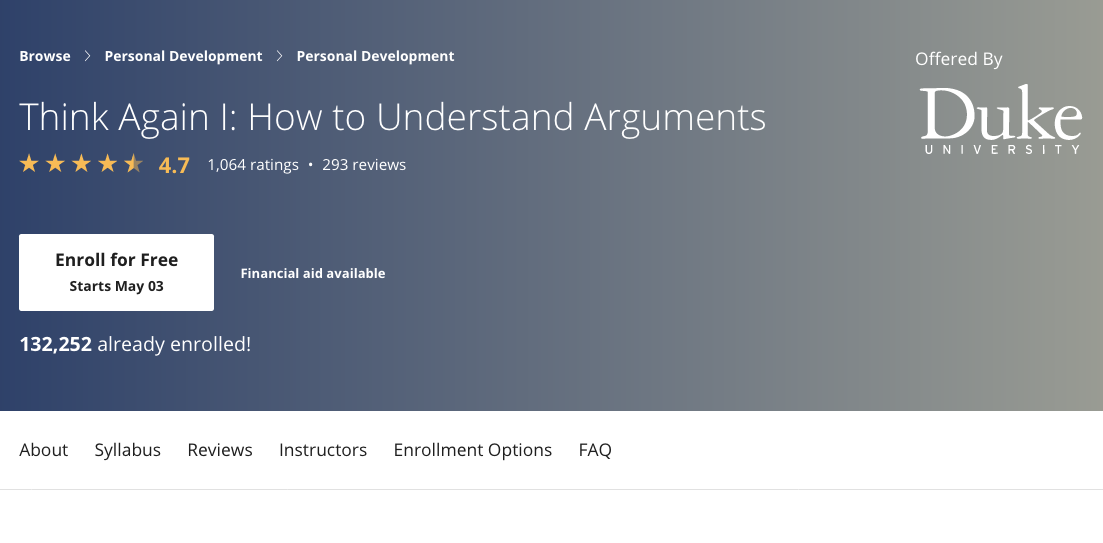 Vices in arguments
Premises are false.
The premise does not provide good reason for conclusion.
Virtues in arguments
Deductive arguments
The conclusion should follow from the premise.
Is trying to be valid.
An argument is valid if and only if it is not possible that all the premises are true and conclusion is false.
Valid Arguments
Not all premises need to be true.
Validity is technical term and valid argument is not necessarily a good argument.
Not based on what is true, but what can be true when determining validity of an argument.
Validity is a necessary condition not sufficient.
An argument is sound if and only if all of its premises are true and it is valid.
Soundness
Conclusion has to be true.
Arguments can be valid but not sound.
Argument Reconstruction
Goal of reconstruction is to make it easier to assess whether argument is good or bad.
Stages of Reconstruction
Stage 1. - Close analysis.
Stage 2. - Get down to basic

Remove all excess content.

Repetitions, road markers, tangents, red herring, examples.
Make sure that you have not removed any essential content.
Guarding and assuring terms can sometimes be removed.

List all explicity premises and conclusions in standard form.

Stage 3. - Sharpen the edges.

Get explanation for things which are unclear.
Break up premises where possible.

Stage 4. - Organize

Divide in subparts and put them in correct order.
Linear, joint, or branch structures or a combination thereof.

Stage 5. - Fill in the gaps

Assess whether each argument is valid.
Add missing premises where needed.
Check each premise for truth.

Stage 6. - Assess the argument.
---