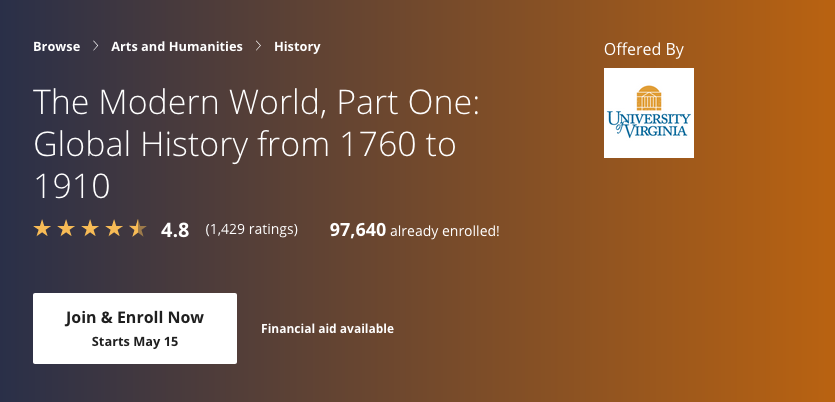 World transformations (1820-1870)
1820
Both western europe and wealthy Asia (China) are similar

Scientific discoveries.
Strong economies.
Manufacturing.
Large population centres.

Western europe however has

Large trade network.
Access to resources in north and south america.
They break the malthusian trap using technology.
After 1820 Europe and Americas GDP start increasing dramatically and by 1870 they are dominant economies in the world, dwarfing Asia.
Technology
Wealth pouring into Western Europe, created a rich upper middle class, which valued education.
Number of universities and importance of them was growing.
Printing press enabled to publish knowledge and create communities of readers around such knowledge.
Industries, specially mining and shipping, provided opportunities to tinkerers, including financial sponsorship to solve problems faced by these industries.
A vast global network of trade also meant a global network of knowledge.
All this enabled Western Europe to lead technology discoveries.
Influence of Technology
With steam engines, rail road, and telegraph, population demographic started showing significant changes.
Due to rail road, it was possible to transport labour and goods inland without relying on rivers.
This opened up vast areas of north america, australia to farming.
Steam boats also meant the transportation of goods and labour over water was much more cost effective.
Western Europe, North America, Australia grew rapidly.
Spread of Christiantiy to Asia, Latin America and Africa.
Due to protectionism in England, India loses its textile manufacturing industry.
Islamic world
Wahabism takes root in Arabia, winning some land.
Muslim brotherhoods are formed.
Ottoman empire defeats Egypt and keeps control of the empire.
Safavids in Iran are defeated with a new dynasty.
Islam starts spreading into Africa, specially West Africa.
Europeans are restricted to coastal areas of Africa, due to diseases affecting them.
Suez canal is opened.
Russian empires expands to pacific ocean and Alaska, is now threatning to expand to North America
Pacific World and Far East
America expands out to the pacific coast, blocks way for any other european power to enter North America.
Europeans start expanding into the southeast Asian islands and pacific islands.
Growth in Australia makes expansion into the near by regions possible and profitable.
China loses Opium wars giving footholds to British in China.
Japan opens up trade with North America.
Indonesia, malaysia are increasingly influenced by Muslim brotherhoods.
---