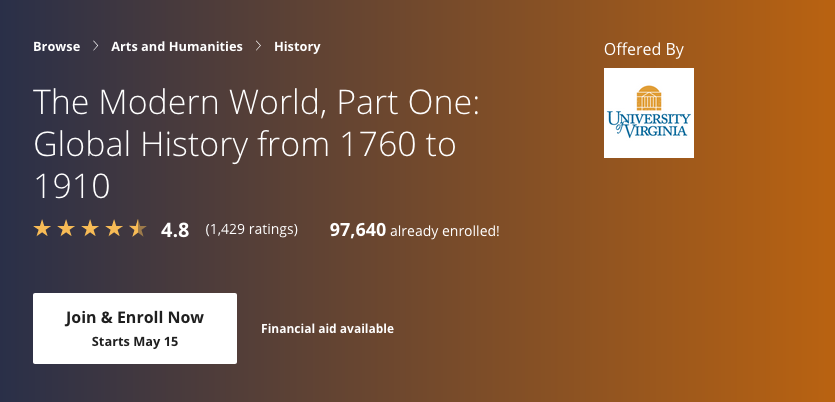 Rise of national industrial empires
Advances in military technology after 1870
Machine guns.
Iron steam powered navies.
Better range and accuracy for guns.
All of this together gives decisive fire power to Europeans against rest of the world.
Battle for Africa.
Ottoman empire is weakened, lost war with Russia, loses parts of it in Baltic to independent states like Serbia.
Egypt is run by local military leaders and goes through economic boom and bust due to American civil war.
To recover its debts, British forces occupy Egypt.
Egypt is in war with Sudan where Britain intervenes.
France and other Europeans compete with Britain to expand there presence in Africa.
Berlin conference of Europeans decide to protect newly discovered central Africa and gives that responsibility to Belgium.
Belgium king slaughters Congo natives and plunders natural resources.
With in couple of decades, Europeans have divided Africa amongst themselves.
Types of imperialism
Racial imperialism

New empires are being built with racial superiority narrative, specially in Africa.
Germans, Belgians plunder and commit genocides in Africa.

Settler colonialism

Sparsely populated lands are being settled, similar to North America, Australia.
Russia epands to Pacific and to Alaska.
British expand in Australia, New Zealand, South Africa.

Free trade imperialism

Europeans want to control lands with valuable resources to secure conditions of Free Trade.
Most of south east Asia is colonized.

Liberal imperialism

Places like Hawaii, Philippines, Cuba, puerto rico are oppressed by Spanish empire.
United states goes to war with Spain and wins Hawaii, Philippines, Puerto Rico.
Cubans win independence.

Americans are anti-imperialist as they don't want to take responsibility for non white people.
White majority areas of British empire, such as Australia, New Zealand, Canada win independence keeping allegiance to the British government and monarch.
The great famine of 1877-78 in India kills millions of people and renews debate about future of India as part of British empire.
China Survives
China and Japan fight a war, China loses.
Large coal deposits are discovered in Manchuria.
All Europeans and Japan want a share of the coal mines.
China is weakened by loss of a reformist emperor.
Some Europeans want to carve China, like Africa. - French, Germans, Dutch.
United States want to maintain China empire but secure free trading conditions.
Japan, Russia wants to acquire Manchuria.
Chinese peasants rebel against foreigners - Boxer rebellion.

They are against missionary proselytizing.
Against presence of foreigners in Peking.
War between boxers and foreigners break out around Peking.
Empire sides with the boxers.
With reinforcements, boxer rebellion is defeated.

Aftermath of boxer crisis

Europeans want financial reparations.
Russians are aggressively moving for a military action to acquire Manchuria.
Britain is fighting The Boer War which takes their resources.
Japan and Britain ally against Russia.
US does not want any part of the imperial cause in China.
Russia Vs Britain+Japan is a stale mate.
Chinese Empire gathers its strength and start reforming.

China survives.
Start of end of imperialism
Independence movement starting to gather pace in India which aims to run the unified India.
Liberals in west are not critical of imperialism and dissuade US from any further imperial causes.
Stories of genocides in Africa, British caused famines in India turn public opinion against such oppression.
Japan expands empire to Taiwan and Korea, but believes that a Pan-Asiatic coalition is more important against imperialism of Europe.
China loses Manchuria to Japan and Russia.
Russia, led by Lenin, now sees an opportunity for a pan-slav coalition.
Pan-islamic forces are uniting against the pan slav forces.
---